Deserti
2021
series of work
Sprays and powders on synthetic wadding, industrial nets
Variable dimensions
The "Deserts" cycle develops as a series of wall artworks and stems from an investigation into "idleness".
The amount of time in which I sit on the sofa in my studio, "without acting", is timed and converted into square metres of synthetic wadding.
Monitoring this specific amount of time prompts reflections on the widespread tendency to overload the time of a day with more or less fictitious commitments. Wadding, a highly common material in the home, thus becomes a pretext for taking a census of time and body weight.
On these portions of material I re-elaborate monochrome stratifications that undergo a process of compression inside a space delimited by metal nets.
Il ciclo "Deserti" si sviluppa come una serie di lavori a parete e nasce da un'indagine sull'"ozio".
Il lasso di tempo in cui rimango seduto a "non-agire" sul divano dello studio, viene cronometrato e convertito in mq di ovatta sintetica.
Monitorare questa specifica quantità di tempo muove riflessioni attorno alla tendenza diffusa di sovraccaricare di impegni più o meno fittizi il tempo di una giornata.
L'ovatta, materia altamente diffusa all'interno delle abitazioni, diventa così pretesto per censire tempo e peso del corpo.
Su queste porzioni di materia rielaboro stratificazioni monocrome che subiscono un processo di compressione all'interno di uno spazio delimitato da reti metalliche.
Deserto #1183
2021
Sprays and powders on synthetic wadding, industrial nets
180x90x5 cm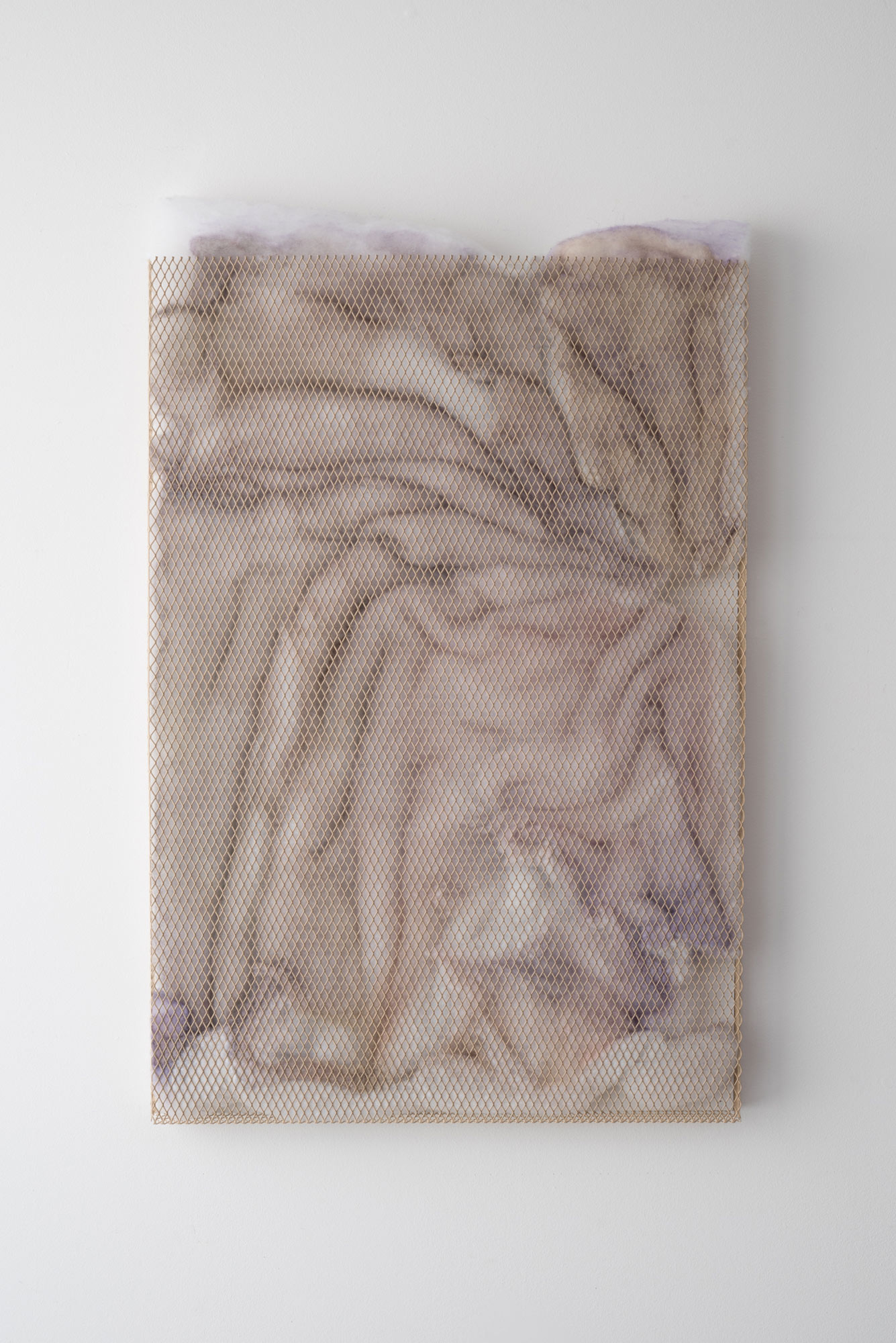 Deserto #283 - Deserto #315 - Deserto #345
2021
Sprays and powders on synthetic wadding, industrial nets
80x55x5 cm each
Deserto #698, Deserto #619
2022
Sprays and powders on synthetic wadding, industrial nets
122x90x5 cm
Deserto #937
2022
Sprays and powders on synthetic wadding, industrial nets
180x90x5 cm