Accumulare il deserto
2021
series of work
Sprays and powders on synthetic wadding, industrial nets
Variable dimensions

Large portions of synthetic wadding undergo compression within a boundary space that preserves and records the action within new boundaries, emancipating themselves as evidence of a gesture. In investigating that gesture, I imagine the inaction of a contemporary sedentarism in which idleness and rest dialogue as a pure pictorial manifestation. The material cancels and rejects any attempt of "direct gestures" on it, welcoming only thin layers of nebulized color, which are deposited by stratification.



Porzioni di ovatta sintetica di grandi dimensioni subiscono una compressione all'interno di uno spazio-limite che conserva e registra l'azione entro nuovi confini, emancipandosi a testimonianza di un gesto. Nell'indagare quel gesto, immagino l'inazione di un sedentarismo contemporaneo in cui ozio e riposo dialogano come pura manifestazione pittorica. Il materiale, annulla e respinge ogni tentativo di "gestualità diretta" su di esso, accogliendo solamente sottili strati di colore nebulizzato, che si depositano per stratificazione.
Deserto #1183
2021
Sprays and powders on synthetic wadding, industrial nets
90 x 180 x 5 cm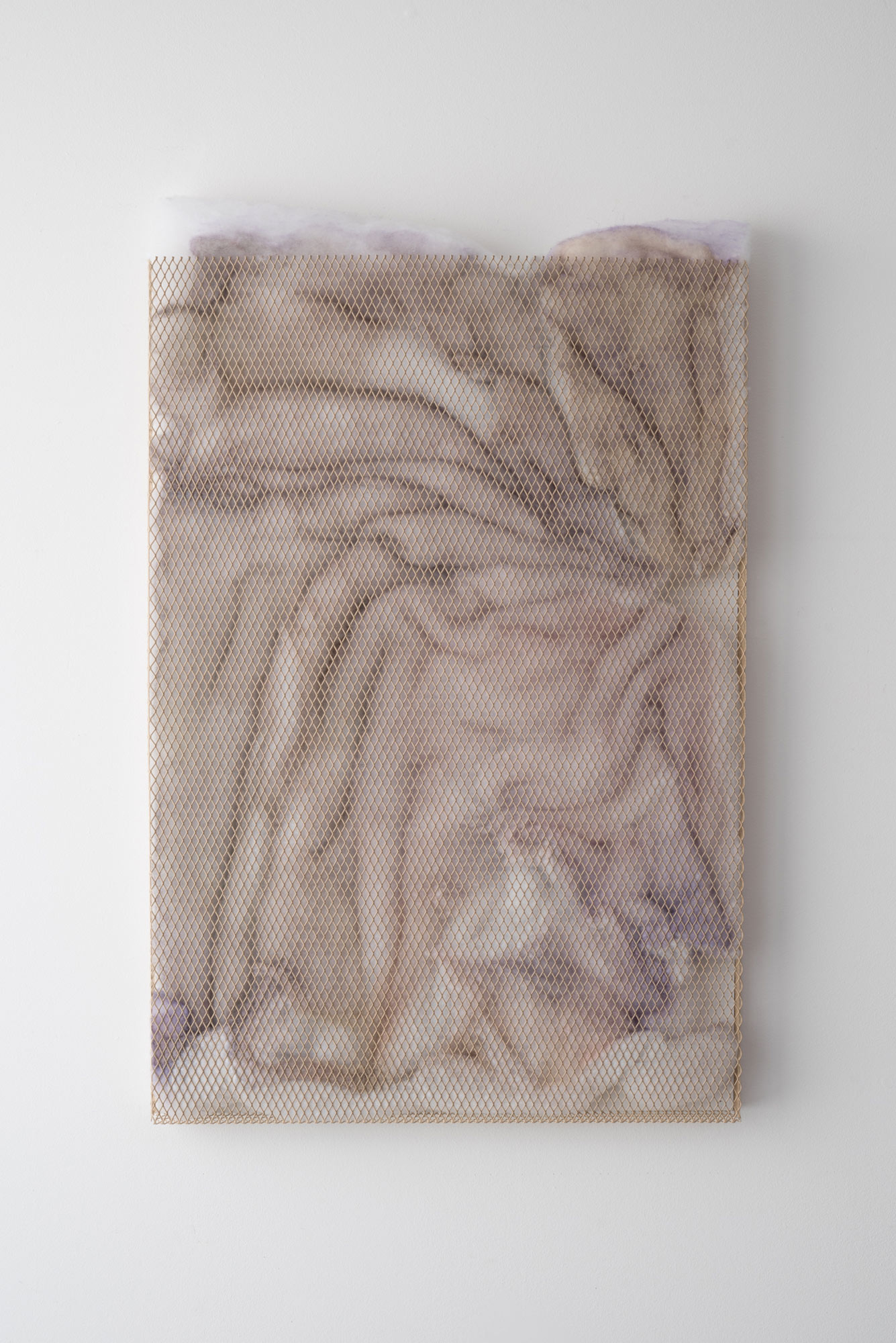 Deserto #283 - Deserto #315 - Deserto #345
2021
Sprays and powders on synthetic wadding, industrial nets
55 x 80 x 5 cm each